Useful simulators for distance learning
Virtual patients, sonographic modules or practical exercises. Here are some ways to improve distance learning.
---
Virtual patients InSimu
Webpage: insimu.com
With InSimu app you can train your diagnostic skills on an infinite number of virtual patients.
Registration is necessary.
Download the InSimu Patient app from the stores (works for App Store and Google Play)
Sing up in the app with your university e-mail address @uniba.sk on this page HERE, fill your name and surname, set up you password.
Check your inbox and verify your email.
Enjoy Free access to InSimu app until 29.4.2020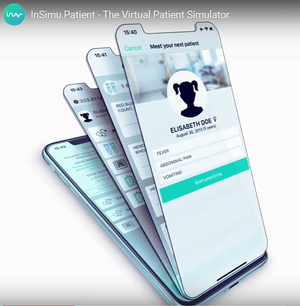 COVID-19 virtual patient
Webpage: covid19.bodyinteract.com
Body Interact is offering a chance to experience several clinical scenarios about COVID-19 with virtual patients for free until the end of the year 2020. Registration is necessary.
How to register you can find HERE.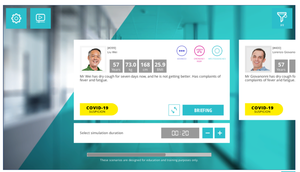 Ultrasound
Webpage: ultrasound.guide
Webpage offer the multimedia sonography presentations with instructor voice and text narration, patient cases in 13 sonography modules.
All training materials are compatible with desktop, tablet and smartphones.
Access without registration.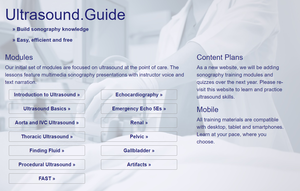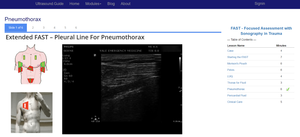 Image ultrasound atlas
Webpage: thepocusatlas.com
The Pocus atlas is the collaborative Ultrasound Education Platform, where you can find images of different organ systems. Now this platform included important ultrasound finding in patients with COVID-19.
Access without registration.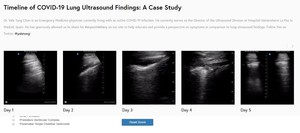 Screen-based simulation cases
Webpage: app.full-code.com
Here you will find 7 free screen based medical cases. In Menu choose Cases and set up you as student and you can access 7 free patient cases.
Access without registration.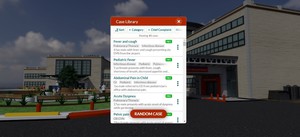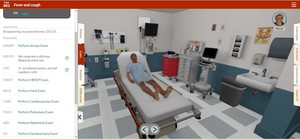 Practical Clinical Skills
Webpage: practicalclinicalskills.com
Practical Clinical Skills webpage provide free training and reference guides. Simple simulation-based lessons cover heart sounds, murmurs, lungsounds, carotid bruit, blood pressure measurement and ECG.
Heart – here you can listen different heart sounds from the list of sounds, find information about position of patient during examination and another useful informations and mini tests. Modul include pediatrics patients auscultations.
Lungs- this part offer list of over twenty adventitious and normal breath sounds, listening tips, waveforms, patient cases with lungs problems and minitests.
EKG – here you can find ECG definition, interpretations, waveform and minitests.
BP – you can train your sklil of taking blood pressure in short simulation with listening and test yourself. You can find here pediatric pacients as well.
Access without registration.
Auscultation
Webpage: samonline.cardionics.com
3B Scientific and Cardionics offer free access to the online auscultation learning platform "SAM Online". Software works better with speakers or headphones.
The sound library include a lot of different sound for listening.
You can log with our faculty access – access is valid until 29.5.2020
User Name: JFMED
Password: JESSENIUS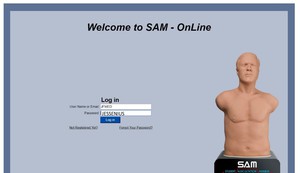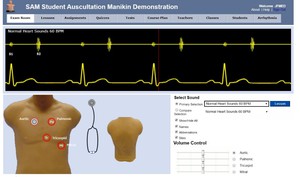 ---