ADVANCED MINIMALLY INVASIVE TECHNIQUES IN LIVER, PANCREAS AND COLORECTAL SURGERY UNDER ONE ROOF
---
Dear Colleagues, dear Nurses
We are happy to inform you about the second annual meeting of the "Videonkochirurgia.SK" symposium. This time we would like to invite you to Bratislava, a city on the Danube River where you can spend two pleasant days in the company of doctors, nurses and guests from abroad.
The theme of the congress is advanced laparoscopic and robotic techniques. Our aim was to invite experts from different organ areas all under one roof.
The program includes "State of the Art Lectures" as well as educational video presentations where you can see surgeries on the liver, pancreas, rectum as well as colon. Step-by-step individual operations will be carried out by skilled specialists such as Bjørn Edwin, Uwe Wittel, Amjad Parvaiz, Arpad Ivanecz. We hope that our colleagues from Slovakia and the Czech Republic will contribute to the high professional level of this congress.
Our goal is not to be a "Grand Congress". On the contrary, we have chosen the format of a professional meeting so that there is enough time for questions and discussions in smaller groups.
Dear Colleagues, at the congress you will have the opportunity to participate actively in English during the first day and in Slovak or Czech on the second day. This invitation to active participation also applies to our dear nurses.
The event is guaranteed by the Committee of the Slovak Surgical Society and the Czech Surgical Society and will be accredited.
Prof. Alexander Ferko, MD, PhD
Prof. Ľudovít Laca, MD, PhD
Comenius University in Bratislava
Jessenius Faculty of Medicine in Martin
Clinic of Surgery and Transplant Center
University hospital Martin
Slovak republic
---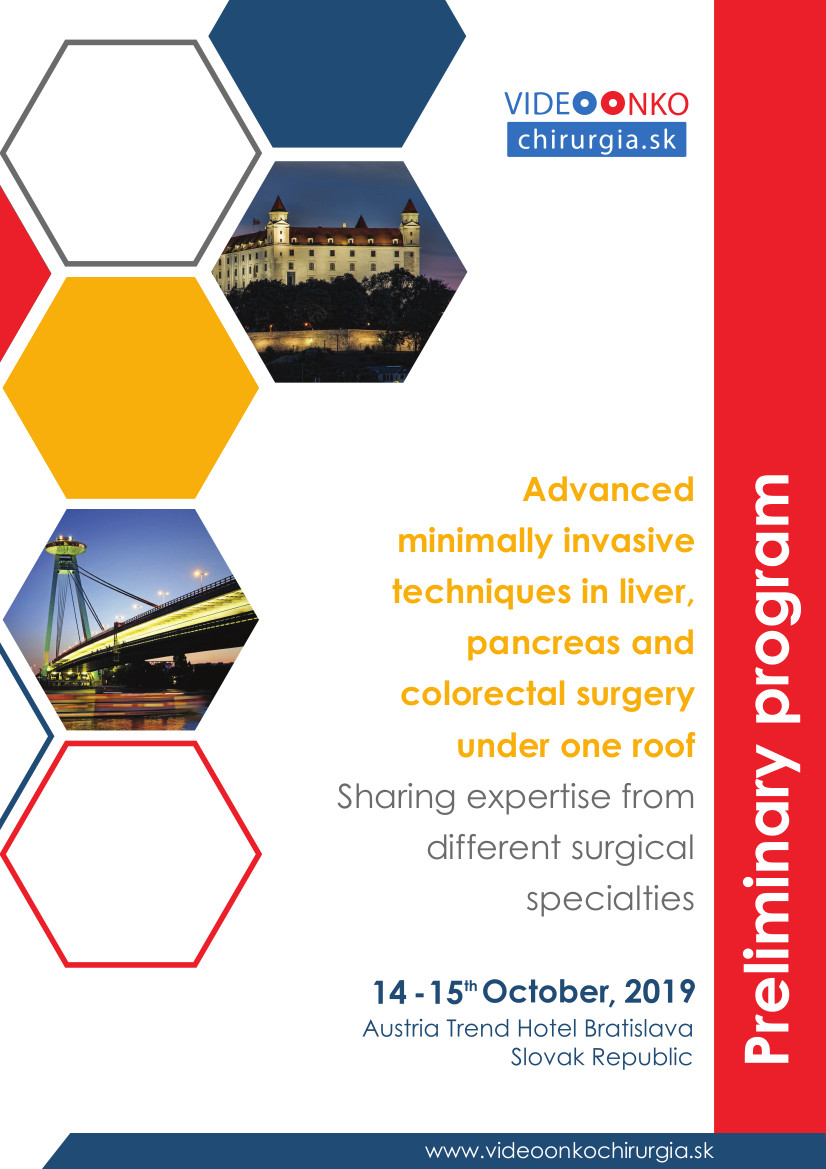 ---